A perfect solution for under cover outdoor art displays. (Not to be displayed in direct sunlight)
Mounting system
None. Small holes are drilled into each corner for mounting.No mounting hardware is included
Material
Zinc-aluminium alloy which is very corrosion resistant (commonly used in the roofing industry)
Printing process
UV printing
UV printing is a form of digital printing that uses ultra-violet lights to dry or cure ink as it is printed. As the printer distributes ink on the surface of a material (called a "substrate"), specially designed UV lights follow close behind, curing - or drying - the ink instantly.
Profile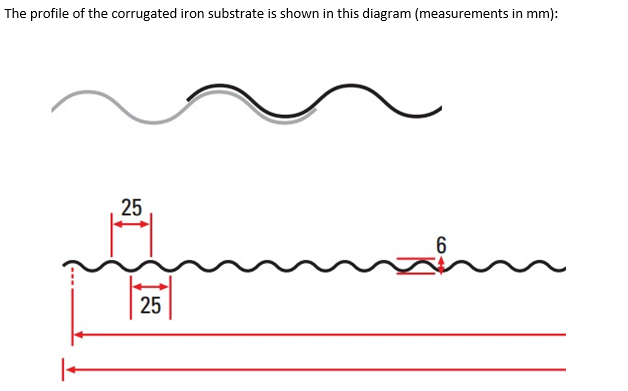 Edges could curve towards the wall or away from the wall, there is no specific cut
Warranty offered
2 years for both indoors and outdoors
ALL sizes are cut with the corrugation pitch running parallel with the long side (no square sizes are on offer)
Examples below: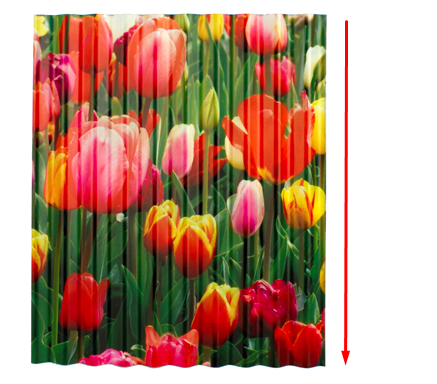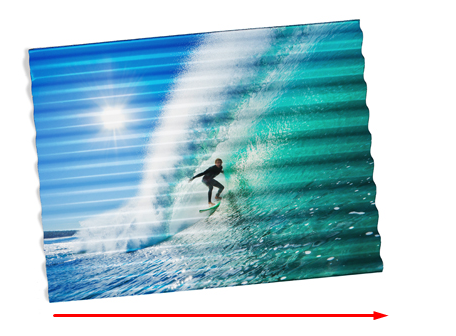 Image suitability
Whilst this product is suitable for many images, some image types can show slight distortions, due to the ridges in the material. These slight distortions can add to the rustic nature of the product. We do recommend caution when using images with text and images with small faces.